VTech is an award winning electronic learning toys company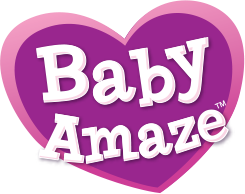 The Baby Amaze baby dolls are innovative dolls that use technology to teach nurturing concepts and developmental milestones for toddlers whose parents want more from their role-play dolls. With three dolls to play with, your little one will have so many ways to learn new things.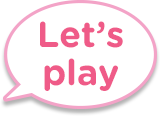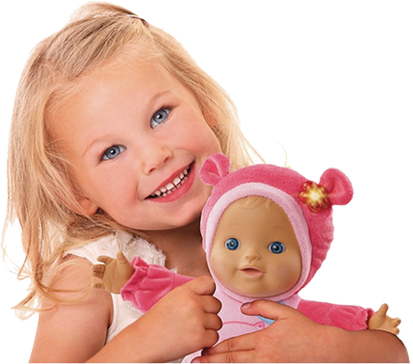 3-in-1 Care & Learn Stroller™
This 3-in-1 stroller helps your little one care for their baby doll in so many ways:
1.
Place the baby in the bassinet so she can fall asleep to classic nursery rhymes and 20 lullabies.

2.
Transform into a high chair to hear baby care reminders that introduce nurturing concepts and healthy habits.

3.
Change to stroller mode and hear songs that teach your child about colors, letters and numbers.





Pretend Play
Daily Life
Rhyming
Music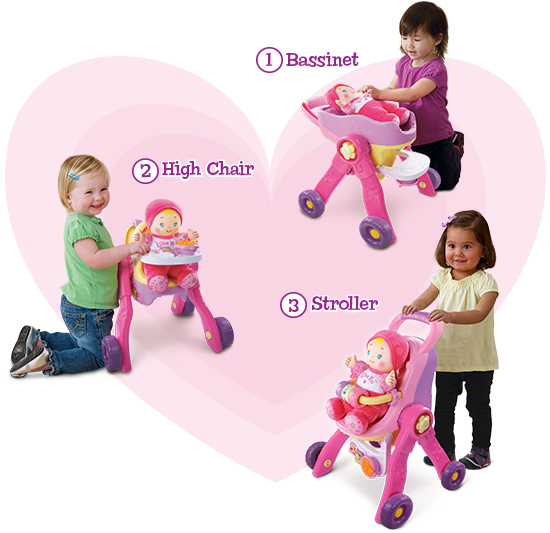 Learn to Talk & Read Baby Doll™
Your little one can talk to the baby doll and hear her repeat what they say or read from the three included vocabulary books featuring more than 70 words about animals, food and household objects. The more they talk, the more words the doll will learn and repeat. This doll also encourages nurturing role play by asking for her pacifier, bottle and more.




Pretend Play
Feelings
Vocabulary
Music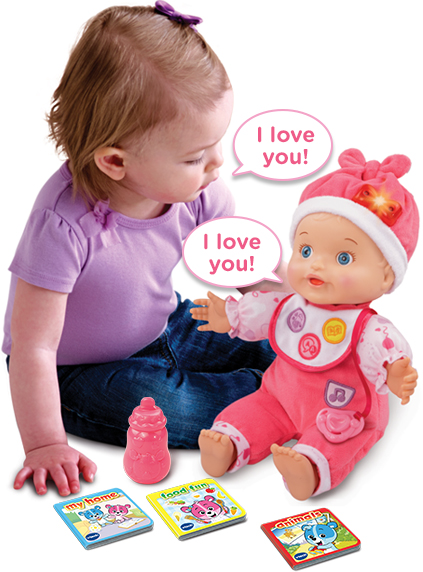 Peek & Learn Doll™
Your child can have fun learning as they play peek-a-boo in an interactive way with this baby doll. Cover the doll's eyes with her hands to play the classic game of peek-a-boo and hear adorable responses. She also plays a variety of melodies on a timer for up to 15 minutes.



Pretend Play
Feelings
Nursery Rhymes
Food