VTech is an award winning electronic learning toys company
Explore it
Kids will love this easy-to-use camera that allows them to see the world in so many ways. Whether they're out on a bike ride, at the skate park or at the pool - no adventure is too big for the Action Cam!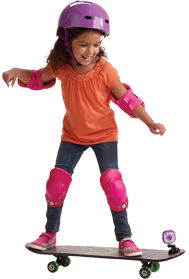 Snap it
Mount it to a bike helmet or skateboard, take it underwater or use it for anything else you can imagine. The mounts are super easy to attach and allow for a fun and safe experience with the camera. Whatever the scenario this durable camera is sure to pack a ton of fun for your little adventurer.

Get the most for your money with this kid-tough camera and included accessories that'll help you capture all the action!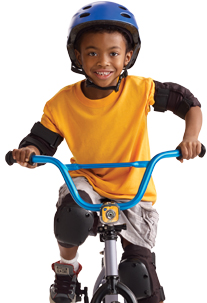 To store all your adventures, a microSD card class 6 or above is recommended (not included).
Share it
Download videos and pictures to your computer and share them with friends and family. Join the Action Cam Community and use #kidventure when you post your memories on social media!
Connect with us:
No adventure is too big or small for your little explorer!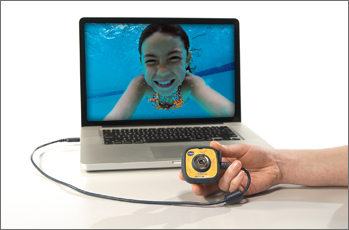 Screen image simulated.