VTech is an award winning electronic learning toys company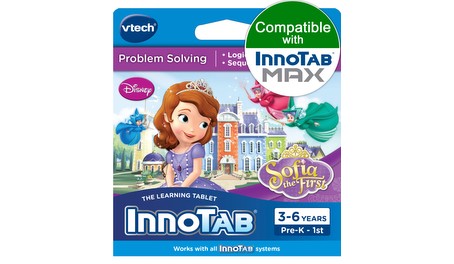 InnoTab Software - Sofia the First
It's Jumble Day at Royal Prep, and Sofia's classrooms are all mixed up! Help Princess Sofia get to class in the Sofia the First game for InnoTab. Play games and get creative as you help Sofia and friends through eight learning activities and two creative modes. Read the e-book to learn how Sofia becomes a princess! Discover colors, shapes, problem solving and more. It's a silly, mixed-up kind of day as you learn to be a princess with Sofia on this fun tablet game for kids!
---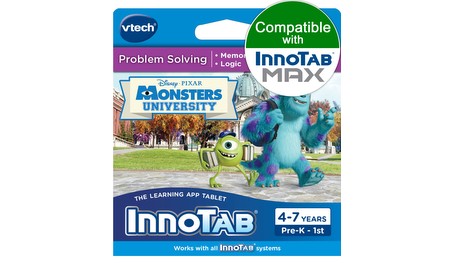 InnoTab Software - Monsters University
The Scare Games are the biggest event of the year at Monsters University. Mike and the other Oozma Kappas need to win, or Mike and Sulley will get expelled! Read their story in the e-book, or help Mike and Sulley train for the Scare Games in the learning games. This InnoTab® software title features nine learning games that teach letters, math and more!
---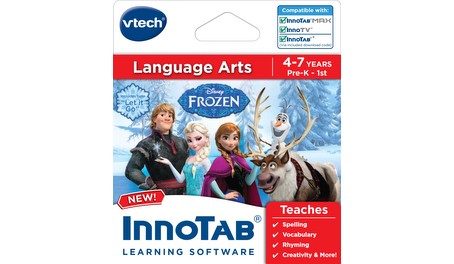 InnoTab Software - Frozen
In InnoTab® Disney Frozen by VTech® join Elsa, Anna, Kristoff and Olaf in their quest to unfreeze Arendelle.